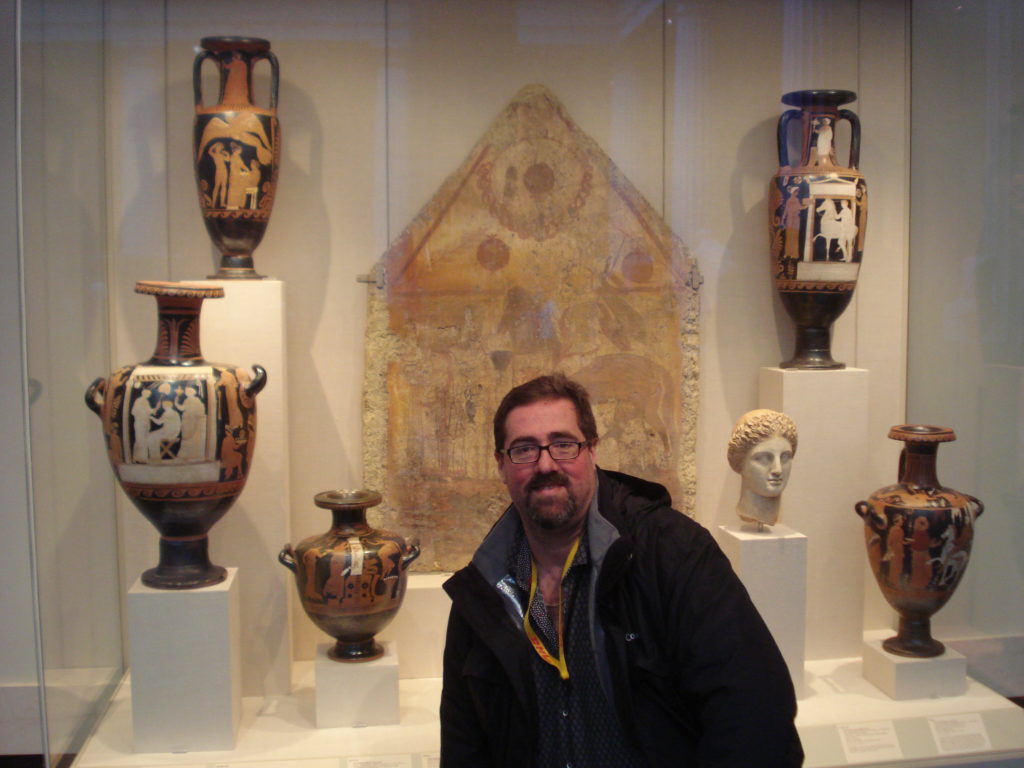 For me divination and tarot in particular has been a life long journey into spirituality and my connection with the divine. 
Ever since I received my first Tarot tarot deck back when I was sixteen I have been fascinated by the images and symbolism in those cards.  They led me to a closer and more profound understanding of the divine, the world and my place in it.
My connection with divination has grown as I gained more experience and I now offer runic and crystal ball readings.  With the aid of divination I have found the path laid out for me and it is my greatest wish to help others in their journey into the future…  
Andy Desjardins (Mystic Martias) is a professional tarot card reader and can be reached online or in person for readings at mysticmartias@gmail.com.
Andy is a high priest of the Alexandrian tradition and one of the founders of Silver Circle. He was first initiated as a priest in 2009 in Toronto and moved to Hamilton in 2011. Andre Desjardins has had the pleasure of teaching class and/or performing ritual and divination for several groups including Niagara Falls Paganfest (Purple Pentacle) and Toronto Pagan Pride Day.
Silver Circle was founded in April 2019 in Hamilton, Ontario. This group was created for members of the public to meet in a safe and inclusive environment for ritual. It is home to members of several Wiccan traditions including those following solitary paths. Silver Circle currently gathers in person for ritual every other Sunday ay 8pm in Battlefield park in Stoney creek, Ontario. We currently perform bi-weekly online classes.